Beacon Microbiome
Track the microbiome clinical trial and drug landscape with Beacon Microbiome
What we cover
Beacon Microbiome covers all pharmaceutical grade microbiome-based therapeutics across all disease indications. The database includes:
Live biotherapeutics
Whole ecosystem derived products
Inactivated microbes
Bacteriophages
Microbiome targeting molecules
Microbiome sourced molecules
All nutraceuticals, dietary supplements, medical foods and diagnostics are excluded.
How Beacon helps
Here are some examples of how Beacon Microbiome can accelerate your research programs:
Search for microbiome drugs across all stages of development so you can stay on top of new approaches in drug design.
Drastically reduce manual research time with our database solution which allows you to rapidly navigate data for analysis based on microbiome targets, species, therapy type and much more.
Real-time updates to help you keep track of new players, new assets and entries into the clinic which is vital in such a rapidly developing field.
How Beacon Microbiome works
Search the trial and drug landscape by microbial species, target factor and therapy type, alongside other search criteria to instantly extract the data points you need to conduct more complex analyses.
Our unique Milestones filter and visualization highlights past, present, and future drug development milestones including drug and trial readouts, asset history, and regulatory announcements. This enhancement provides an accurate, timely and exhaustive single-drug timeline allowing you to benchmark progress in the microbiome space.
How we target the data
We house all publicly available sources of data updated within 24 – 48 hours of publication proactively.  Our sources cover (but are not limited to):
Clinical trials registries
Scientific journals and publications
Company reports and presentations
Press releases
Conference reports and abstracts
Government and regulatory organizations
Newspapers and other media
Patents
Related Content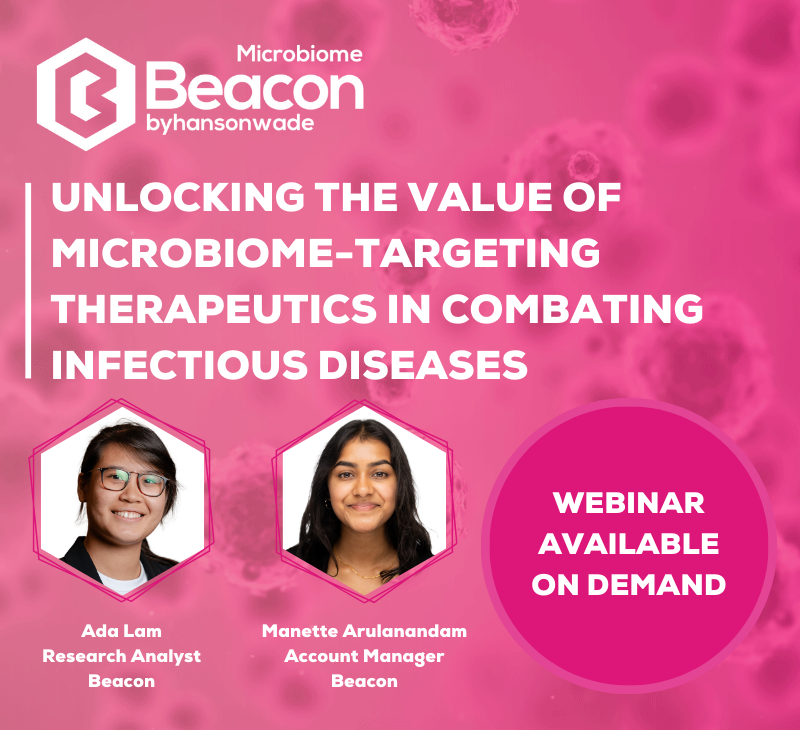 Unlocking the Value of Microbiome-Targeting Therapeutics in Combating Infectious Diseases
Find out more
What our customers say
Beacon is a great database that people should pay attention to. It's much better than many of the more generic databases that try to capture all data about everything
Director
Top Biotech Company
Our Microbiome Expert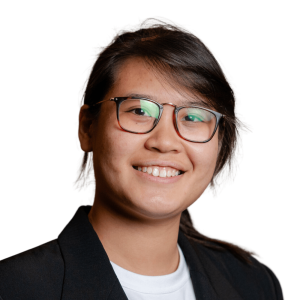 Ada Lam is the lead research analyst for Beacon Microbiome.
Sign up for our weekly newsletter to uncover the latest insights into the Microbiome landscape using data from Beacon.
Other Beacon Solutions
ADC
Bispecific
Cancer Vaccine
Cell Therapy
Checkpoint
Cytokine
DDR
Immune Tolerance
Gene Therapy
Oncolytic Viruses
RNA
TPD
Any questions? Contact us
To learn more about how we can tailor Beacon Microbiome to help you, get in touch with our sales team

 Manette Arulanandam
Microbiome Account Manager
About Beacon
We are a clinical trial and pipeline database solution, designed in partnership with pharmaceutical professionals. We track targeted therapies to provide accurate, in-depth and real-time information in the rapidly evolving landscape of drug development.