Beacon Cancer Vaccine
Track the cancer vaccine-related clinical trial and drug landscape with Beacon Cancer Vaccine
What we cover
Beacon Cancer Vaccine covers trial and drug records for clinical, preclinical, approved and discontinued prophylactic and therapeutic cancer vaccines. This database will cover 'off the shelf' and personalized approaches to:
Cellular Vaccines
Viral Vaccines
Bacterial Vaccines
Protein Vaccines
Yeast Vaccines
Peptide Vaccines
Nucleic Acid-Based Vaccines
How Beacon helps
Here are some examples of how Beacon Cancer Vaccine can accelerate your research programs:
Search for Cancer Vaccine drugs across all stages of development so you can accurately benchmark your strategies against other preclinical and clinical drugs, and investigate the novel approaches used by competitors.
Drastically reduce time spent looking through publications and conference abstracts for clinical trial results by relying on our comprehensive collection of data which can be searched by disease, combination treatments and much more.
Stay on top of emerging trends and new players in the field with real-time updates and alerts, as well as in-depth monthly reports curated by our expert analyst team.
How Beacon Cancer Vaccine works
Search the trial and drug landscape by antigen, vaccine type and adjuvant alongside other search criteria including disease, biomarker and sponsor to instantly extract the data points you need to conduct more complex analyses.
Our unique Milestones filter and visualization highlights past, present, and future drug development milestones including drug and trial readouts, asset history, and regulatory announcements. This enhancement provides an accurate, timely and exhaustive single-drug timeline allowing you to benchmark progress in the cancer vaccine space.
How we target the data for cancer vaccine therapies
We house all publicly available sources of data updated within 24 – 48 hours of publication proactively.  Our sources cover (but are not limited to):
Clinical trials registries
Scientific journals and publications
Company reports and presentations
Press releases
Conference reports and abstracts
Government and regulatory organizations
Newspapers and other media
Patents
What our customers say
Beacon is a great database that people should pay attention to. It's much better than many of the more generic databases that try to capture all data about everything
Director
Top Biotech Company
Our Cancer Vaccine Expert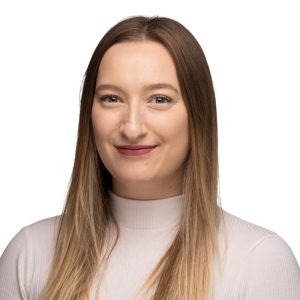 Megan Taylor is the lead research analyst for Beacon Cancer Vaccine.
Sign up for our weekly newsletter to uncover the latest insights into the Cancer Vaccine landscape using data from Beacon.
Other Beacon Solutions
ADC
Bispecific
Cell Therapy
Checkpoint
Cytokine
DDR
Gene Therapy
Immune Tolerance
Microbiome
Oncolytic Viruses
RNA
TPD
Any questions? Contact us
To learn more about how we can tailor Beacon Cancer Vaccine to help you, get in touch with our sales team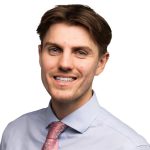 Jacob Pacey
Cancer Vaccine Account Manager
About Beacon
We are a clinical trial and pipeline database solution, designed in partnership with pharmaceutical professionals. We track targeted therapies to provide accurate, in-depth and real-time information in the rapidly evolving landscape of drug development.