Pre-Conference Planner
This AACR Pre-Conference Planner lists abstracts in order of presentation, categorized separately by clinical trial and preclinical drug data.
This planner also contains links to each abstract and the associated trial or drug page on Beacon Bispecific.
Some of the data in this Planner has been redacted, however if you would like the full version please contact beacon@hansonwade.com.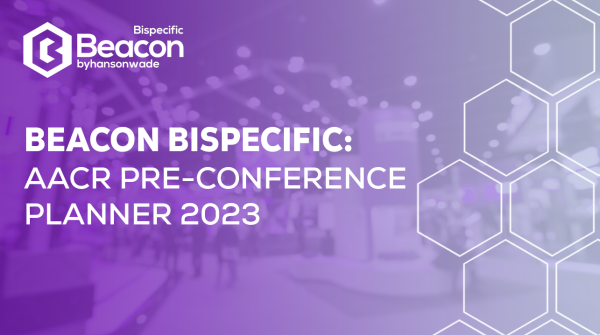 Post-Conference Report
The AACR Post-Conference Report will list all abstracts presented and will include additional analysis and insight from our Beacon Bispecific experts.
We can expect some variation in the number of abstracts between the Pre-Conference Planner and Post-Conference Report due to late breaking abstracts.
This Post-Conference Report will be available after the AACR Annual Meeting 2023 has concluded.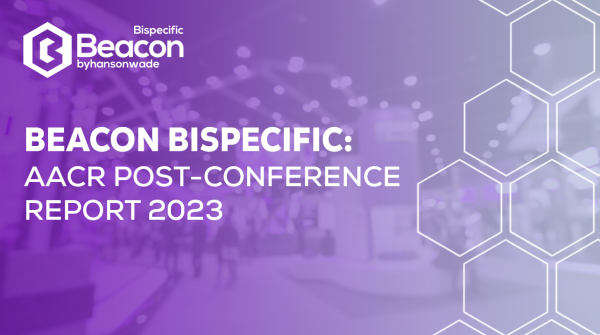 Find out more
Beacon is the essential decision-support tool for developers of complex therapeutics. Our market-defining, proprietary ontologies, combined with the most accurate and comprehensive life sciences data, provide our customers with unparalleled visibility of the drug and trial landscape.
With Beacon, you can make drug development decisions with confidence. This is why 23 of the world's top 25 drug developers trust us.
Speak with our Team
Our dedicated account and research teams can help you with questions by showing you how this insight and data is collated on Beacon.