About this webinar
The bispecific therapy space has seen an explosive amount of activity in the past decade. There has been significant interest and investment being poured into research and clinical translation, which has yielded results for bispecifics across haematological indications.
Many developers are now looking to utilise bispecific therapies to replicate this success in solid tumours, but it is not without its challenges. So, what are the key trends and strategies emerging from the preclinical space that developers are leveraging? What are the key decision-making elements considered by developers when advancing their assets into the clinic? Which assets are leading the way in the race?
Answer these questions and more during our one-hour webinar. Dedicated to providing you with unique insights and perspectives from the emerging bispecific field, this webinar will help you take strides towards addressing all of your drug development questions.
Speak with our team about Beacon Bispecific
What is Beacon Bispecific?

This database solution is manually curated by sector-specific scientists and includes clinical trial and drug records for preclinical, active, approved, and discontinued antibody-based drugs that are designed to bind to two or more target antigens. We also cover:
Whole Antibodies
Antibody Fragments
Augmented Antibodies
Bispecific Fusion Proteins
Our Bispecific Team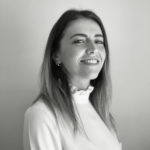 Marta Germani – Research Analyst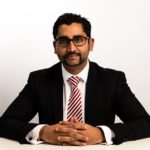 Raj Kumar – Sales Director
What is Beacon?
We are a clinical trial and pipeline database solution, designed in partnership with pharmaceutical professionals. We track targeted therapies to provide accurate, in-depth and real-time information in the rapidly evolving landscape of drug development.
Learn more about how our clinical trials and drug database solutions can be tailored to your research requirements